MASSAGE TEAM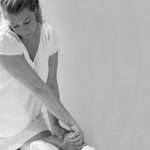 Hi! I'm Jade (31), founder of The Rub! For the past 8 years I've happily been working in the massage-industry. After my study to become a massage therapist I worked at serveral major massage studio's in Amsterdam, including Dokter Feelgood, Het Conservatorium Hotel and SOAP treatment store. Over time I gained experience and learned a lot about modern massage techniques.
Skills I could implement in giving treatments at my very first – co-owned – studio. Massage Boutique was a raging success and it empowered me to take the next big step: start a very own studio!
---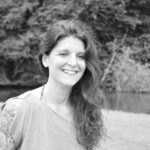 Olá! I am Diana Bezugo, I have Portuguese roots and I am living in Amsterdam. I graduated as physiotherapist, did many specific trainings such as manual therapy, sports, baby massages, spa & beauty treatments and I have been a therapeutic massage and hot stones trainer.
The approach I have makes the difference on my massages: with consciousness that everyone is unique therefore same symptoms may have different origins I look at a you as a whole and not to a specific complaint. If you want I will analyse several factors like your posture, your hobbies, your energy blockages and profession to help you understand what is the cause of your pain.
Along these years the pursuit for answers lead me beyond the common/occidental medicine and far more into the relation between the human's body, mind & energy as I developed what was lying dormant within me with energetic medicines.
---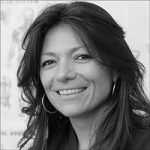 Hello! My name is Maria Torres, born and raised in Colombia then moved to United States where I learn massage and therapeutic work in 2001. In my search for growth, I traveled overseas to discover new landscapes and cultures… Living in Amsterdam now, enjoying this beautiful city and carrying on my passion and practice through the healing power of touch!
My area of expertise is Neuromuscular Therapy, Myofascial Release, Stretching and Trigger Points, the ideal combination for deep tissue therapeutic treatments. I am also trained in Pregnancy Massage, Reflexology, relaxation techniques and Reiki (energy work).
For several years I practiced Taiko -traditional Japanese drumming, a martial art as well as a powerful instrument which philosophy taught me discipline, strength and confidence in life and everything I do.
Helping others has always brought big fulfillment to my life, and massage has been and continues to be the greatest instrument to my purpose. It's greatly satisfying to assist in relaxation or pain relief. I look forward to working with you!
---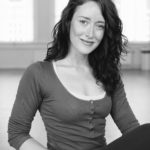 Hi I'am Dana. I am a Registered Massage Therapist originally from Canada and studied Remedial Massage with a 2200 hour course.  I specialize in Swedish, Pregnancy and Deep Tissue treatments.
In my treatments, I try to focus on on the mind and body connection for total wellbeing.  I understand how important it is to have time for yourself- and love allowing others to relax.  I enjoy my work greatly, and love the positive energy that my clients and I give to each other.
I appreciate how each and every client is unique, and look forward to tailoring a session that fits your specific needs.
---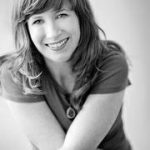 Alicia completed her 702 hours training at the Massage Arts Center of Philadelphia in 2008 Philadelphia  in the United States where she is nationally certified as a massage therapist and body worker. Her style blends her experience in Myofascial Release, Cranio Sacral Therapy, Deep tissue, and Swedish massage. Drawing from her many modes of massage, Alicia strives to accommodate each person's needs. Whether the receiver is looking for serene relaxation, improved flexibility, or deep structural work, Alicia's diverse educational background allows her to customize treatments for optimal effectiveness. She considers bodywork to be a necessary a practice in preventing stress and illness in a person's life. She believes that the goal of wellness is attainable, and that receiving regular massage and bodywork allows individuals to heal harmoniously.
---
YOGA TEAM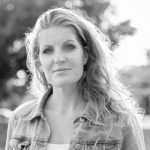 Hi, I am Jasmijn, 10 years ago after a burn-out in my quest for the right balance in my life I got interested in Buddhism. I left my job in the decorating world and went to America, India, and finally Amsterdam to study this philosophy. 1.5 years I lived in a Buddhist center where I received teaching in meditation, yoga and the words of the Buddha.
After my time in the Buddhist center, I decided to combine my creative background and my new attained mindset in the study art therapy at the Hoge School van Leiden. After my graduation I started my own practice where I support people with very different help questions.
Becoming a yoga teacher has always been a dream, but it was not until I came across Yin yoga I actually started my teacher training at the Nieuwe Yoga School. I'm very happy I have made this step becoming a teacher, it is wonderful to share what I have learned.
My main goal in my class is to get you out of your head and make contact with your body again, so you can start recognizing the silence within yourself. For in this silence are all your answers.
Lovely to meet you in my class!
---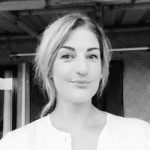 Hi! I'm Janine and I'm one of the yoga teachers at The Rub! I have been doing yoga for several years now and completed my Multi Style yoga teacher training in February 2017 at Green Yoga India in Palolem, Goa. During my course i focussed specifically on Vinyasa Flow yoga and this is also the style I teach at The Rub. My lessons are energizing, making your body work focussing on sun salutations, core work and nice flowing sequences. We incorporate the breath in our practice making sure you end the class energized but relaxed. I look forward to meeting you on the mat! Namasté.
---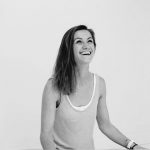 Hi! My name is Tessa (30) and I'm a yoga teacher! 10 years ago I started my personal yoga practice in Amsterdam by trying out different yoga schools to find out what form I liked the most and which style fits me the best. Over the years I've developed my own expertise by practicing yoga weekly.
In 2015 I decided to take it to a next level and started a Raja yoga course to be able to teach others what I love doing so much. I finished my first year Raja yoga and started teaching indoor and outdoor yoga by the name "Yoga by Tes". The yoga style I'm using in my class is Hatha yoga: a form of yoga that exists mostly of asana's – yoga poses and pranayama – breathing exercises to strengthen the body and to calm the mind. The poses follow each other in a slow tempo to be able to pay attention to the right alignment of your body in each pose.
---