YOGA THERAPY 
Your ultimate moment of self-care
Are you experiencing feelings of anxiety? Do you have pains or injuries that keep coming back?
Did you just gave birth and do you want to regain trust in your body again and get stronger in a safe way? Do you feel burned out? Do you feel out of balance physically, mentally and emotionally?
Yoga Therapy is a beautiful therapy to support your system to get back in balance again.
What is yoga therapy?
Your body is very intelligent and can do more than you think, when you take good care of yourself you stimulate the self healing capacity of your body.
Unfortunately there are times that we ask so much of ourselves that this self healing capacity is not working in optimal form. This is when we get sick, feel pain or don't feel well mentally.
With some extra care and attention and a view on the whole of who you are, you can let your body work for you again.
In yoga therapy I adjust yoga techniques to your personal needs and I look at you, the person as a whole.
We create space to regain balance and optimize the function of all the systems in the body, from nervous system, endocrine-, digestive, cardiovascular and muscular system.
Everything is connected. This approach works on a cellular level which will make you feel better mentally, physically and emotionally.
And the best thing is, yoga therapy is for everyone! No experience needed.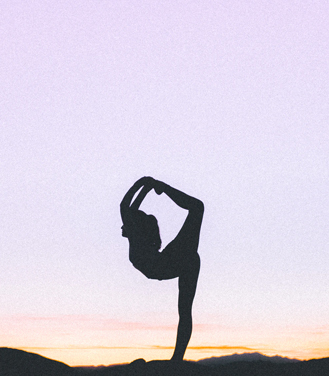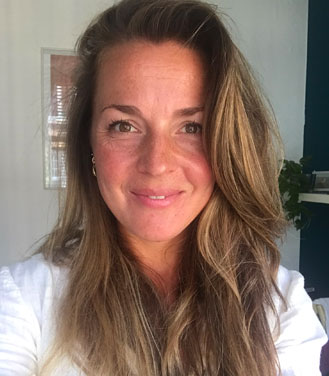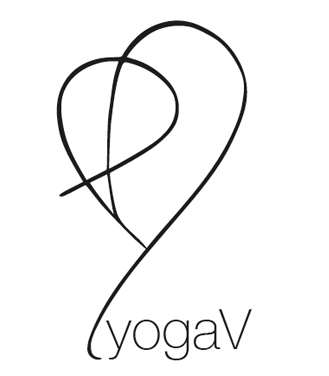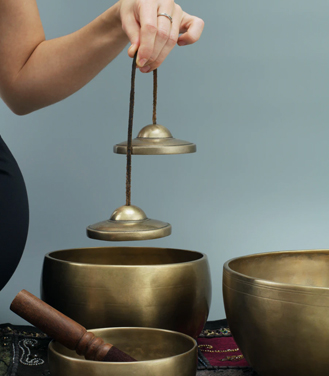 Mommy care
When you just became a mom (again) your body needs time to recover and heal before you can get into action again. It might be hard to keep rest after the long pregnancy but it is important to start moving with care. Yoga therapy is the perfect way to get back into touch with your body again, to regain trust and strength. And above all, work in a safe way. By doing this you create a solid base for you to do everything you want and maybe even more than before the pregnancy.
The session
We start with an intake, where we discuss your (medical) history, situation and motivation. After this we will work together in a fully personalized session to let your body restore, stretch and make it stronger. You will also learn practical tools to use in your everyday life.
Every session is the perfect balance between action and relaxation and you will go home reborn after every session. The following elements can be part of the session.
Breath work (pranayama)
Stretches (asana)
Gentle strengthening
Mindfulness / meditation
Relaxation
Yoga Nidra
Massage
Vianne
Vianne Snoeren is a certified yoga teacher and yoga therapist trainee (The Yoga Therapy Institute). At an early age she started with classical ballet.
Dancing and movement are an important part of her life. In the past years she created a good sense of what her body needs. On a later age she swapped the barre for the yoga mat, now 10 years ago.
The last years she deepened her knowledge with different studies and courses in yoga and yoga therapy. As a teacher and therapist she creates a safe place where she introduces her knowledge to you with dedication and humor.
The essence of her study in yoga therapy is learning all the systems of the body and how to apply the elements of yoga in specific health situations. With this biomedical knowledge there is a solid background from which she creates a fully personalized session. In november 2020 she will receive her 500 hour diploma and she finishes 3 years of study and practical experience.
200 hour Vinyasa Teacher – Certified Yoga Alliance
500 hour Yoga Therapy institute – International Association of Yoga Therapy Certified i.o. 
Price
Session 75 min € 80,-
Introduction package
Find out if yoga therapy can be something for you. In 3 private sessions I will introduce you to the elements that are part of a full yoga therapy session. A beautiful deep dive in what yoga therapy can do for you.
3 session for only € 45,- per session*
Every session will cover 1 element of yoga therapy:
Session 1: Breath work – Pranayama
Session 2: Stretches – Asana
Session 3: Yoga Nidra / relaxation
*only as a package deal. Sessions of 45 minutes.
Are you curious if yoga therapy can be helpful for you? Please get in touch, Vianne is happy to answer all of your questions.
 

Contact
   Vianne Snoeren
  +31642209796
Reviews:
Women 35, post natal:

' During the sessions I could completely relax. I didn't have to take care of my new-born, household or focus on other worries. I could surrender and enjoy me-time. Having the complete trust that Vianne would guide me through the session. The yoga nidra was like a present, how her voice hypnotized me and let me drift out of this world. After each session I felt clear of mind, recharged with new energy and simply loved. Vianne her style of teaching is very light, filled with love and laughter.'
Women 29, burn-out:

' De sessies hebben me geholpen om meer in contact te komen met mijn lichaam. Ik was volkomen gespannen en leefde in mijn hoofd. Mede dankzij yogatherapie heb ik geleerd om te ontspannen,

dieper te ademen, te voelen en  alleen te doen wat ik aan kan (het jezelf toestaan een oefening te verlichten, grenzen aangeven).'
Something is wrong.

Instagram token error.